Biscuit
We had our cat Ginger from 2000 until he passed away earlier this year.
Coming to the conclusion that the house was empty without a cat around, we acquired Biscuit during March 2011.
She was rescued from death-row at the pound by North Shore Animal Rescue from whom we adopted her.
She's very affectionate, but when she arrived home she was very frightened. Apparently this is normal for cats that have spent some time at the pound.
She retreated under the bed in the spare bedroom upstairs, and stayed there for days.
But eventually, after five days, she came out and decided that we weren't so scary after all.
It's early days, and she is still easily spooked, but she's getting used to us (and us to her) one day at a time.
Here's Biscuit a few days after we brought her home.
---
With the skills of a soccer player, Biscuit has fun with a little orange ball.
---
She's so proud of herself when she kills her fluffy worm.
---
At this stage, we'd had biscuit for only a couple of weeks, and she hadn't been outside yet, except on the balcony. Here she is looking for ways to get out.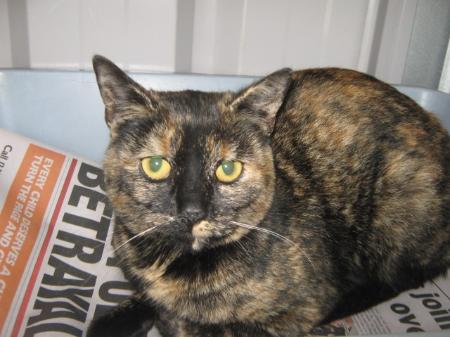 Photo from North Shore Animal Rescue.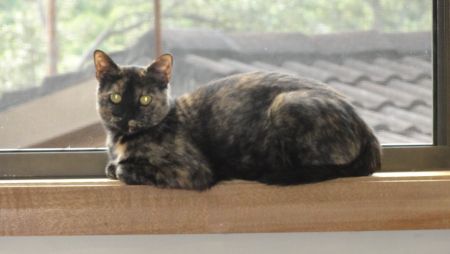 Biscuit on the window sill in the spare room upstairs - 1st April 2011.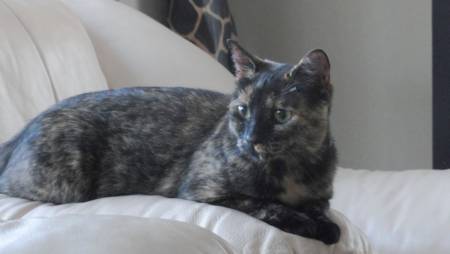 Biscuit on the lounge - 16th April 2011.
---